Beauty Easter Eggs are here for 2022 and they make fantastic gifts for a loved one or a treat to yourself this Easter.
Inside each egg you will find a selection of beauty products with favourites from LookFantastic and Glossybox and the return of the Lush Golden Egg.
LookFantastic £55 – BUY NOW
LookFantastic beauty egg is worth over £217 and has 8 skincare, body and hair treats from brands such as REN, Elemis, Rituals and Ouai.
The beauty egg is priced at £65 and you can pick it up for £55 saving £10, with code PAULAEGG.
View the full contents on the LookFantastic beauty egg 2022.
Glossybox beauty egg is worth over £110 and has 11 beauty treats inside the glamorous pink egg. You will find four full size and seven deluxe size products such as a full-size Too Faced Diamond Light Highlighter and a full size Frank Body Glow Mask.
The egg launches on April 6th and subscribers have priority access at 9am, as well as a £10 discount making it just £25.
View more details on the Glossybox beauty egg 2022 here.
Lush are back with their popular Golden Egg and this year it has an exclusive Big Golden Egg Bath Bomb plus four more bath and body treats.
It has 100% recyclable packaging and if you want one there are only 800 available, so go quick!
View full details on the Lush Golden Egg 2022 here.
Rituals have three beauty eggs available and new for this year is the Ritual of Mehr Easter Egg Gift Set.
It includes Foaming shower Gel 200ml, Hand Balm 70ml, a travel size L'Éclat perfume 15ml and a Fortune repairing lip balm all inside a yellow egg.
There is also the Rituals of Sakura and Rituals of Karma gift sets in pink and blue eggs.
BABOR Easter Egg £46 – BUY NOW & HERE
The BABOR beauty egg has a 14 day countdown with an intensive ampoule treatment behind each door.
You will find Precious Rosé Gold, Stress Control and Algae Vitalizer to strengthen, protect and firm your skin.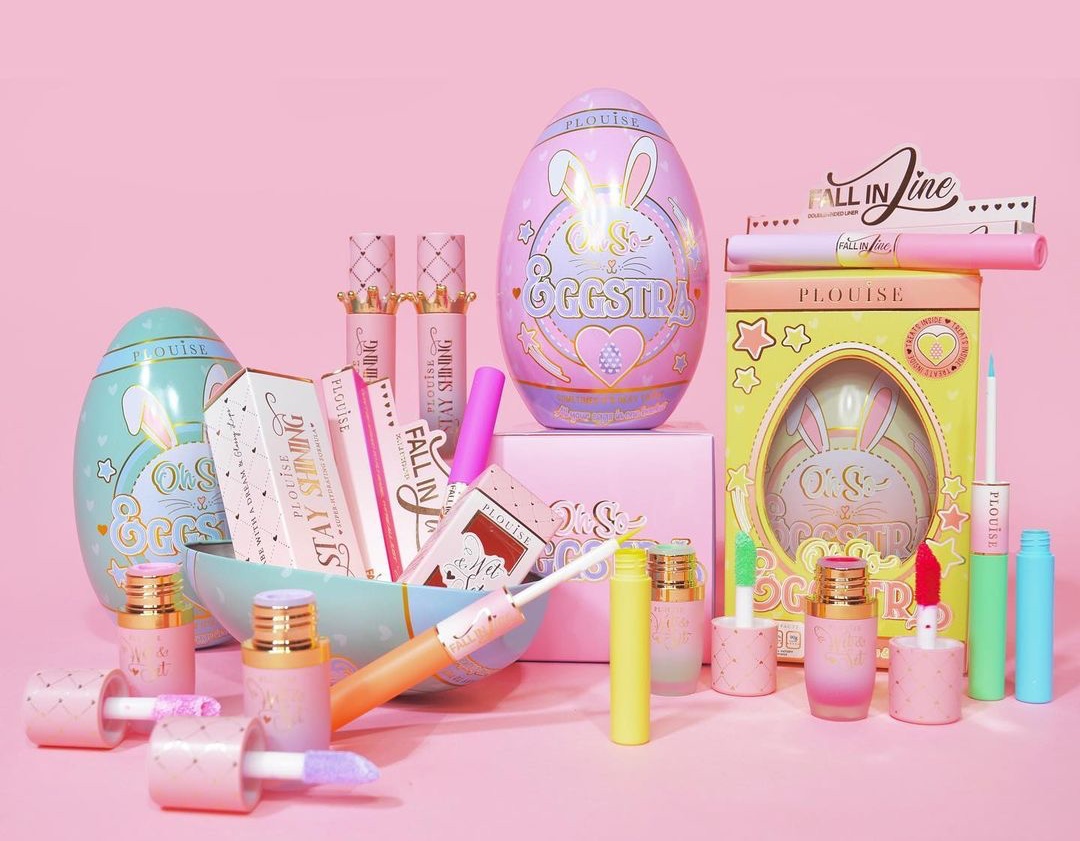 P.Louise Easter Eggs £40 – BUY NOW
P.Louise have three Easter eggs each filled with brand new products such as 'Fall in Line' Double-ended Liquid Eyeliner and Protect your Pout Lip Conditioner in the new flavour 'Choco-Lovin'.
View full details of the P.Louise eggs here.
L'Occitane From £16 – BUY NOW
L'Occitane have a selection of beauty eggs for Easter which includes treats from the popular Cherry Blossom and Almond ranges, as well as a selection of four mini eggs with surprises inside.
MakeUp Eraser Easter Egg $15 – BUY NOW
The Original MakeUp Eraser Easter Egg Weekenders Set is a cute pastel coloured Easter Egg and is filled with three specially designed bunny ear MakeUp Eraser cloths.
Glossybox US Edition $29 – BUY NOW
Glossybox US have a separate edition and it is worth $250! Inside are products from Alpha H and We Are Paradoxx. View the full contents of the Glossybox US Easter Egg here.
Find more you may like from beauty boxes, gift with purchases and discount codes.

This post may contain affiliate links, meaning when you click the links and make a purchase, we can receive a commission.
Images are subject to copyright. If using images Beauty Calendar must be credited and with the following link beautyadventcalendar.net.