TELL ME MORE
KIKO A Holiday Fable calendar has 24 days of KIKO products, including make-up, skincare and tools.
Inside expect to find products such as eyeshadows, lipstick, make-up sponge and highlighting drops.
CONTENTS
Illuminating Glow Fusion Highlighting Drops 02
Eyeshadow Smart Color Eyeshadow 05
Brush Smart Shading Brush
New Power Pro Nail Lacquer 14
Lip Pencil Smart Fusion Lip Pencil 507
Lipstick Smart Fusion Lipstick 407
Eye Pencil Smart Color Eye Pencil 05
Brush Smart Eyeliner Brush
Eyelashes
Pure Wipes Clean Wipes Mini
Smart Color Blush 05
New Power Pro Nail Lacquer 23
Beauty Blender
Eyeshadow Smart Color Eyeshadow 12
Tweezers
Eye Pencil Smart Eye Pencil 16
Hairpins
Lip Pencil Smart Fusion Lip Pencil 504
Cotton Cleansing Pads B6
Mini lipstick Holiday Fable Mini Lipstick
Mirror
Smart Color Blush
Standout Volume Mascara
Lipstick Holiday Fable Matte Lip Mousse 05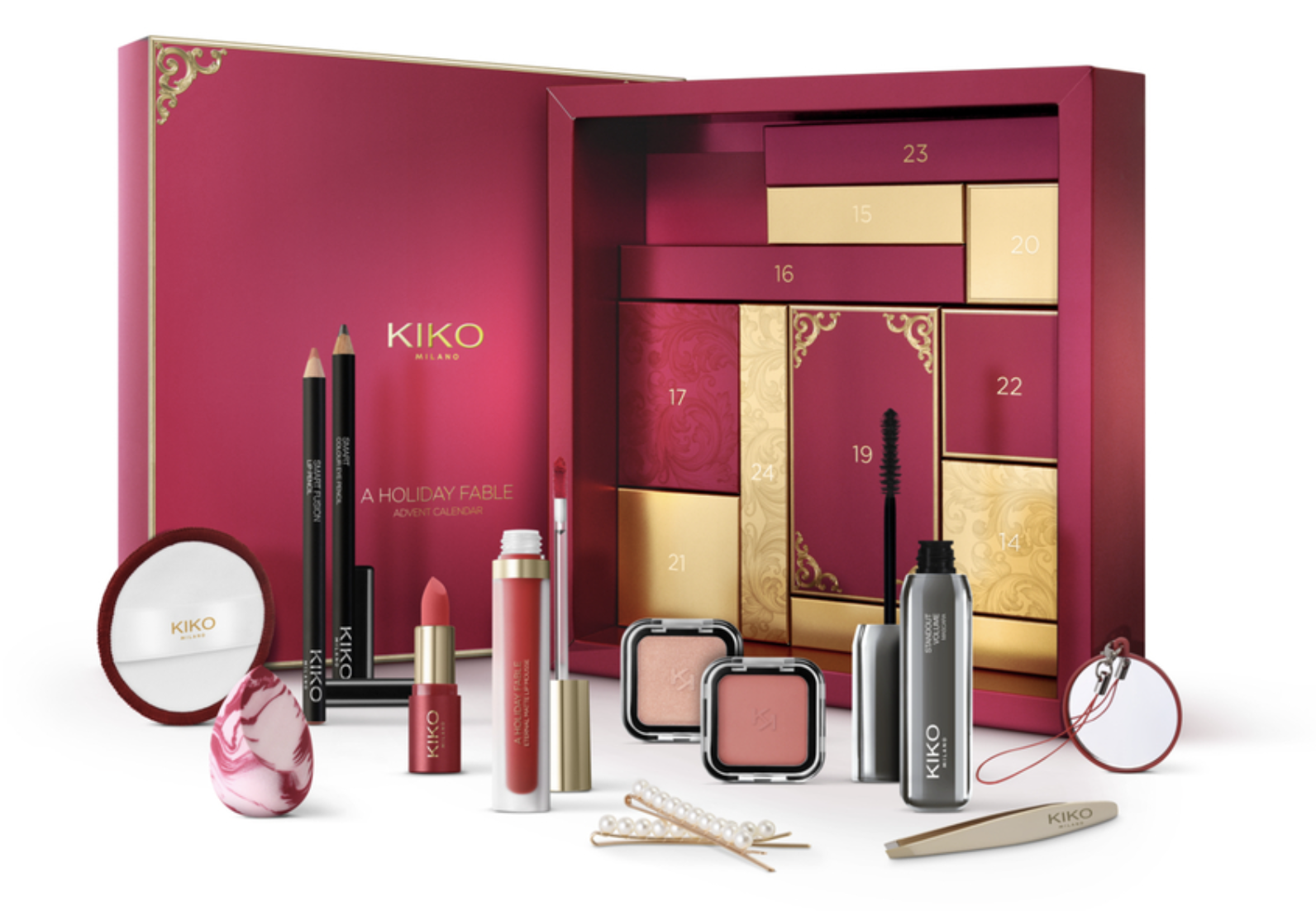 PRICE
€44.99
LAUNCH DATE
Available now at KIKO
Take a look at the best make-up advent calendars 2021 here.

This post may contain affiliate links, meaning when you click the links and make a purchase, we can receive a commission.
Images are subject to copyright. If using images Beauty Calendar must be credited and with the following link beautyadventcalendar.net.