TELL ME MORE
Swiss skincare brand Valmont are back with their second advent calendar and it features some of their iconic ranges; including fragrance, skin care and body products.
La Maison Valmont Féerie is a stunning white and gold calendar with 12 days of Valmont surprises.
CONTENTS
Moisturizing Eye-C-Gel 5ml
Hydra 3 Regenetic Serum 5ml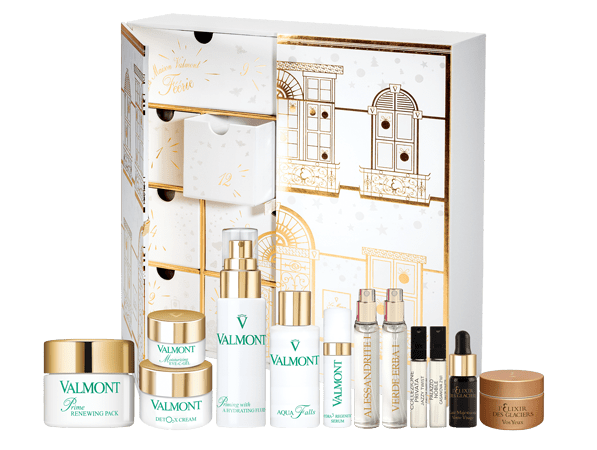 PRICE
£359 (worth over £500) / $465

This post may contain affiliate links, meaning when you click the links and make a purchase, we can receive a commission.
Images are subject to copyright. If using images Beauty Calendar must be credited and with the following link beautyadventcalendar.net.